We see this as a significant public statement of our commitment to the rural community and the hunting world in particular. We have many links with hunting, not least through our formal association with the MFHA and the Hunting Office as the appointed insurance broker for their combined liability and personal accident schemes.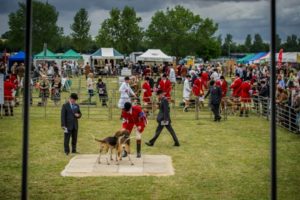 Lycetts has an extensive rural client base, the length and breadth of the UK. We insure many farms and estates over which hunting is conducted and have many clients for whom hunting is as much a passion as it is for us.
On a more personal level, amongst our members of staff we include Hunt Chairmen, MFHs, Field Masters, treasurers, former professional hunt servants, point to point jockeys, event riders, team chasers and many more keen hunting followers. Indeed, our founder, Major Michael Lycett CBE, was a Tynedale MFH in his own right in the early seventies and hunted hard up to his 80th birthday.
2016 will celebrate not only the 128th Peterborough Royal Foxhound Show, but also the 50th anniversary of the East of England Agricultural Society hosting the event on the showground. As well as the popular Inter Hunt relays where opposing teams of riders compete against each other over a mirror set of jumps against the clock, there will be a variety of equine classes alongside the historic Foxhound, Harrier, Beagle, Basset Hound, Draghound, Bloodhound and Terrier classes.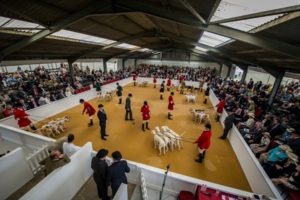 We are much looking forward to being present at the Festival of Hunting at Peterborough on 20th July and to meeting as many friends and contacts from the world of hunting as possible.
For further information about the Festival of Hunting, please email foh@eastofengland.org.uk, telephone 01733 363 527 or visit www.festivalofhunting.com .