Throughout our Diamond Anniversary year we have shone a light onto charities that we support and whose work we admire. Each month has seen one charity chosen as our "Charity of the Month" and we have spread the word about the great work that they do.
These Charities were;
Racing Welfare
GWCT
Country Food Trust
Woodhorn Charitable Trust
Learning for Life
RABI and RSABI
YANA
Sir Tom Cowie's "Coats for Kids" campaign
CHUMS
Percy Headley Foundation
ROR Retraining of Racehorses
We have chosen in December to raise awareness of the charities that our colleagues have supported throughout the year and to share some of the activities they have undertaken in a bid to raise money and awareness for charities close to their hearts.
Lycetts is part of the Ecclesiastical Group who are the fourth largest corporate donor in the UK. As part of this ownership Lycetts will match whatever money has been raised for a charity by an employee up to the value of £5000.  This can offer a significant boost to the money that the charities receive. In addition to the match-funding available every year, each employee is given £125 to donate to any registered charity of their choice.
Here are just some of the challenges that our colleagues have embarked upon this year;
JO MARGERSON – Norfolk 
Jo ran the virtual London Marathon this year for Bowel Cancer and raised £450.  Jo's husband was diagnosed with bowel cancer in July and she wanted to try and give a bit back to say thank you for all the research that has gone into the treatment that is hopefully going to lead to a successful outcome.
AMANDA HARMAN – Sussex
Amanda raised nearly £3000 for Cancer Research UK in memory of her late brother by running a marathon on her treadmill during isolation. She had signed up to do the Brighton Marathon last year but it was firstly postponed and then cancelled so she decided to tackle the challenge on her treadmill at home. Amanda was injured during the run so was unable to finish but still raised a fantastic amount!
YORKSHIRE OFFICE TEAM
In September, members of our Yorkshire office joined with 10 other local teams to walk 30 kilometres in the GSC Grays organised March for Mind, which raised over £4000 for mental health charity MIND.
The route took the amateur hikers through Richmond, and then out into Swaledale, finally crossing the moors where they finished in Barningham.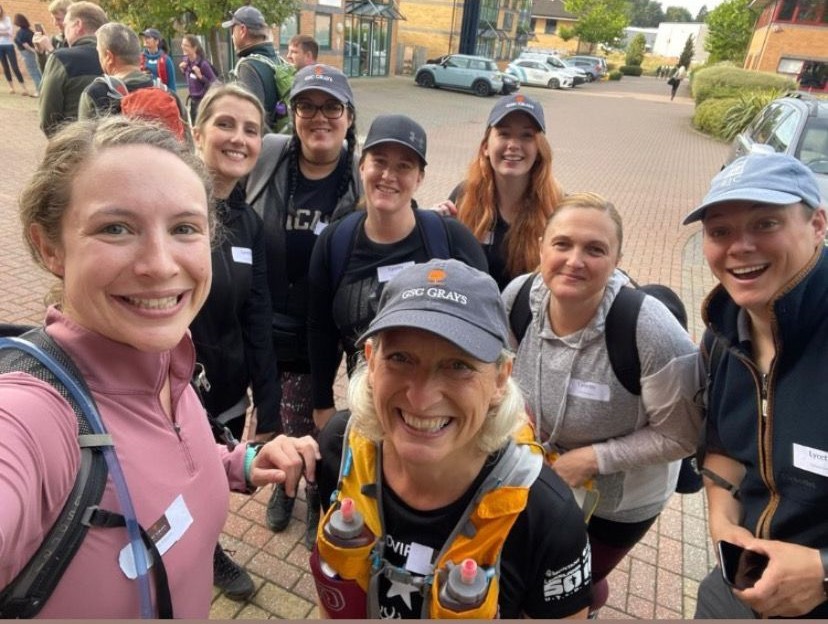 ELLIE DUNN – Marlborough
Having lost her sister Annie, along with other close family members and dear friends to the unforgiving disease of Cancer, Ellie raised money for 2 charities, MacMillan Cancer Support, along with the wonderful Phyllis Tuckwell Hospice. Ellie was  originally due to run in April 2020 but 18 months later after 2 cancelled dates she completed it and raised over £5000 for her chosen charities.
NEWCASTLE TEAM – Buccleuch Challenge
Members of our Newcastle team took part in the grueling Buccleuch Property Challenge which raised over £20,000 for Borders Children's Charity. Competing in groups of three, teams took on the adrenaline-fueled 40km adventure race which included mountain biking, running, paddle-boarding, wild swimming and orienteering, as well as axe throwing, Highland games and conquering a number of skills-based activities.
PAIGE DEY – Norfolk 
Paige and her sister ran 9 miles in March and raised £1,120 for the Stroke Association. They chose this charity as they lost both their Grandfather and Mum's partner recently to strokes.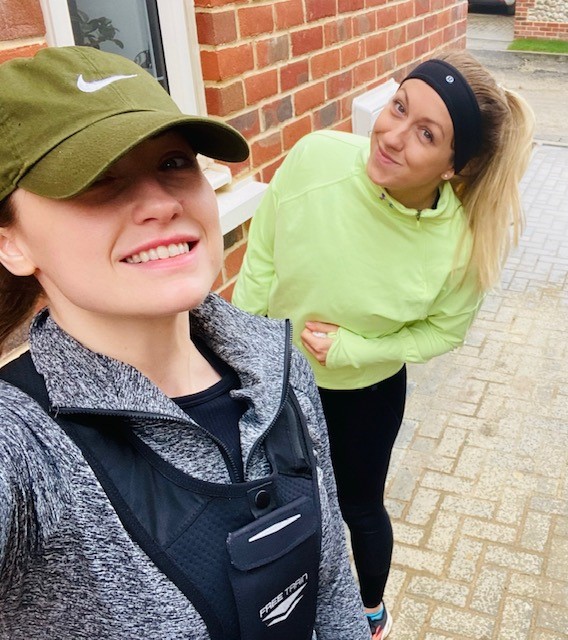 LOUISE DAVY & JENNY ROCHE – Newmarket
Louise and Jenny completed the 10km Cambridge Shine Walk in October and raised £310 for Cancer Research.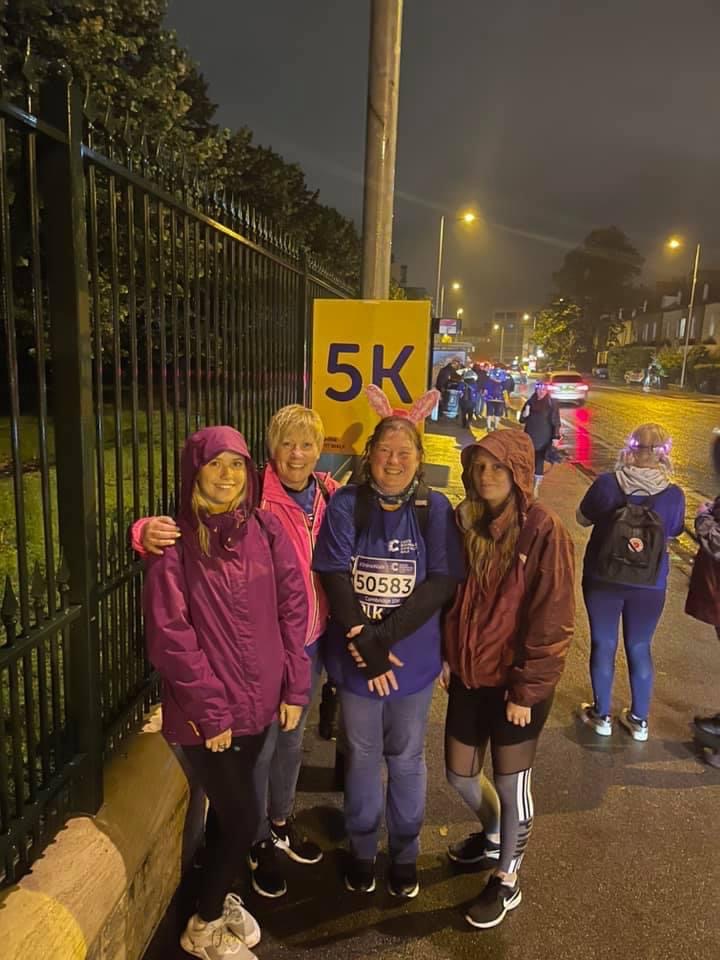 THE MOVEMBER TEAM 
Members from across the offices grew moustaches throughout Movember and raised over £11,000 for YANA and Coats for Kids. The results were rather scary and some awards were given out to the winners of the Best Attempt, Best Style as well as a Wooden Spoon for the worst attempt.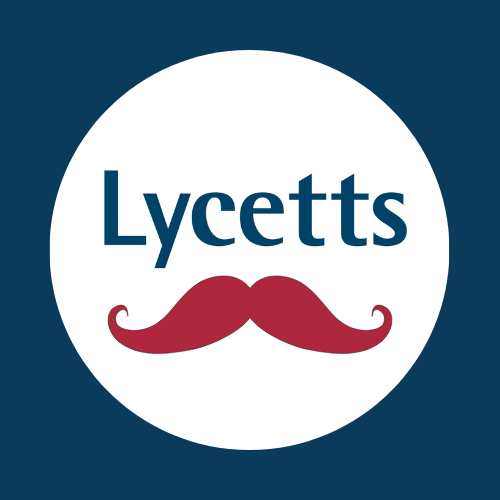 CHARLIE DOUGLAS – Norfolk
Charlie's mother has been battling Parkinson's disease for over 20 years and in October Charlie ran the London Marathon for Cure Parkinson's, raising over £10,500, helping the charity fund research into Parkinson's disease.